Homeboy G. Warren had a look around
He got really P.O'd by what he found
He went to Little Round Top and he yelled out "OOPS"
This (bleep-bleep) hill ain't got no troops!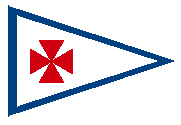 He imagined what would happen some say he had a vision
He called for help from V Corps' 1st Division
Then the word went out to the 3rd Brigade
And in the nick of time some plans were made!
\

Strong Vincent led his men up to that rocky place
And they met those boys from Alabama face to face
The top of that hill those Rebs had to gain
But on the left flank there was a man from Maine!

(Go J.L., Go J.L.)
Then the Rebels attacked time after time
JLC shouted out, "YO Refuse Da Line
We're almost outta bullets but we aint done yet
Come on with me boys and fix bayonets!"
Two hundred screamin Mainers charged on down that hill
And by then those Alabama boys had had their fill
Their reaction not surprisingly was shock and fear
And they took off running headed for the rear!
Old J.L. was a professor who had tons of class
But on July the 2nd he really kicked some a**
Many times that day he thought he was a goner
But when the battle was done he had a Medal of Honor!
(And with most sincere apologies to the Professor of Rhetoric and Oratory, who no doubt was considerably more eloquent than to yell "YO! Refuse Da Line!")
NOTE: If you've written an original poem or song lyric about Chamberlain, and want to share it with other JLC admirers, please email it to me. I will post them on a special page, just for such creative endeavors.

The participants'pictures on the page were used courtesy of the Civil War Generals Web site.
Please contact them for use of these pictures. Thanks!
The photo of Chamberlain's actual Medal of Honor is from Bowdoin College. Please do not use without my permission.